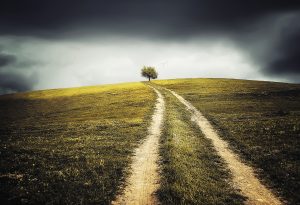 I'm a licensed psychologist who practices across school and clinical settings. I've always had an interest in the relationship between educational experiences and mental health.
My career began as a school psychologist in 2007. I have practiced in a variety of school districts throughout metro Detroit working with students from Grades K through 12. I have several years of experience with performing psychoeducational evaluations to determine eligibility for special education services as well as gifted & talented programs. In addition to the role of performing psychoeducational evaluations, my school experiences involve developing academic and behavioral interventions, facilitating the development of Muti-tiered Systems of Supports (MTSS) and Positive Behavior Interventions and Supports (PBIS) and serving on crisis response teams. Being in these roles gave rise to my increasing interest in supporting children, families and adults outside of the school context. Today my practice has expanded to providing individual, family therapy, psychological testing and consultation to individuals throughout the lifespan.
Education & Credentials
PhD, Educational Psychology, Wayne State University, 2015
MA, School & Community Psychology, Wayne State University, 2007
BS, Interdisciplinary Studies, Biology and Psychology, University of Pittsburgh, 2001
Over 10 years of school-based and clinical practice
Michigan Licensed Psychologist (LP)
Michigan School Psychologist Certification
Nationally Certified School Psychologist (NCSP)

Treatment Approach

Cognitive-Behavioral Therapy (CBT) and Interpersonal Psychotherapy (IPT) are applied to treat mood and anxiety disorders. Behavior therapy and executive functioning skills training is used to assist those who struggle with ADHD. In addition to their effectiveness, clients are able to recognize progress in relatively short periods of time. In many cases, I may integrate these approaches to meet the various needs of a client.