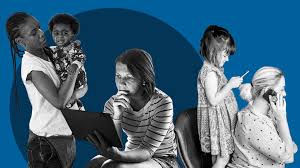 Has this pandemic has forced you to reorganize the way that you live, work and support your loved ones? Do you have a school-aged child? If so, there's little doubt that the closure of schools earlier this year that gave you hats that you never imagined wearing. Maybe you already had a "manager", "coordinator", "assistant" or "representative" hat.  Maybe this was already your role at home and at work. Then you inherited unforeseen roles like "Teacher," "Principal," "Childcare Event Planner" and even "Educational Technology Support Specialist." With your existing roles being challenging enough, you scrambled to adjust, sometimes with the general acceptance that "it's ok to not be ok."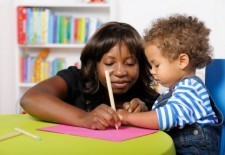 Are you planning to hire a tutor, in-home caregiver or teacher to help you manage your family's needs? There could be many benefits here IF your hiring process is successful. If not, you run risk of abruptly ending a relationship with a well-meaning employee whose only weakness was that they were not the right fit for your family's needs.
Depending on the type of provider and the type of employment relationship you are seeking, maybe that anecdotal "they have great reviews on Google" or "My neighbor's friend's daughter worked well with this teacher" just isn't enough. While recommendations are helpful, we know that when used alone they may not reveal whether this person is the best fit for YOUR child's needs. HR experts, usually with backgrounds in business and psychology, agree that multiple sources of data, including recommendations will provide you with a provider who will meet your needs. In fact, we know that employers and employees have benefited from a hiring process that includes a structured interview and employee selection assessments. Using these methods, employers can find the best fit employees. You can also reduce factors such as unconscious bias and over-reliance on first impressions, which often results in poor hiring decisions.
To find the best fit provider, we need to find the best fit hiring process for your needs. An applicant pool of 30+ is quite different from a choice of 3 or 4. Generally, the larger the applicant pool, the more layers of data you'll need to find your best fit. At the very least, a structured interview is an extremely important tool for your process. Remember those specific questions you were asked during your last job interview. It turns out that your HR department tailored these questions to the roles and responsibilities of your job description. They even created pre-determined ratings for your responses to each question. Then they asked other applicants the same questions to reduce any biases that would interfere with their decisions. Together, we can create this process and tailor it to your needs.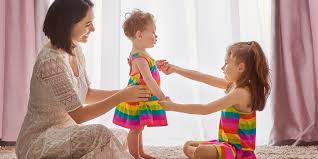 How important is having the best fit caregiver or provider? Would your child respond favorably to just any communication style or method of instruction? This may not be the case. Are you looking for someone who adjusts well to change, can manage frustration, and think on their feet? Ensuring that your new hire has these traits requires additional types of data. Cognitive assessments are standardized tests that measure thinking and reasoning abilities that are used on the job. Studies have found that using a structured interview along with a cognitive assessment is one of the strongest predictors of future job performance. This is especially the case when a structured interview includes simulated situations that an applicant would encounter on the job. If you are seeking a long-term relationship with your new hire and you are trusting them to teach or manage the care of your children, shouldn't this be a process worth having? The good news is that you don't need an HR department to create a selection process for you. In one or two consultation sessions, we can develop an ideal structured interview and choose the employee assessments that will best fit your hiring needs.